As my collection consists of mainly French casts it's no wonder I've covered this topic before. And before. And before. Well, I probably can't even find 'm all. But that last post is one of my favorite posts of 2016 as it's about the Rally de Monte Carlo R5 Turbo of Jean Ragnotti.
And I got another Choro-Q Zero, an R5 Turbo in the 1983 Works livery. Slightly different, little less black. But behind the wheel in the #2 in 1983 was again "Jeannot". And if you ever saw him making 360's on a straight in this little mid engined cars you instantly understand my adoration for the guy.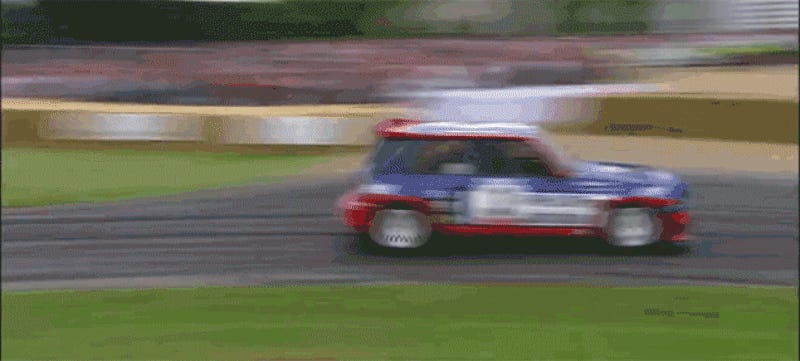 Hahaha, that flame... So after all those previous posts there's little to tell I'm afraid. Other than I know many love the R5 Turbo, my best recommended Instapost up to date was on one as well. A Stradale but still.
And I'm glad Choro-Q Zero made a few of these. Both in rally liveries as in the roadlegal homologation specials. So expect more.
I need to check out what new releases are coming from Choro-Q Zero, no idea where to look for that actually. I need their R4 Fourgonette in Renault service livery.
And that's it for today, a short one but I still hope you enjoyed it!
Bon Week-End!