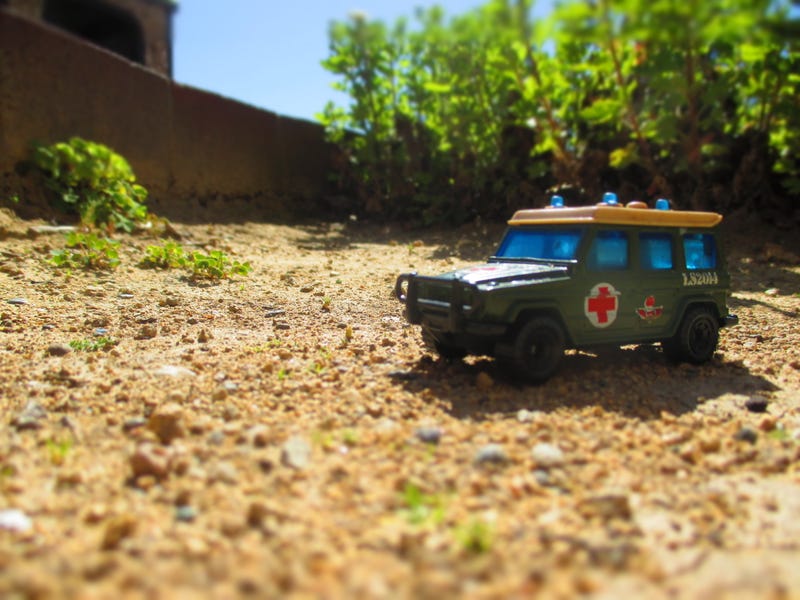 Well established and more publicly accessible off roaders such as Defender, Discovery, FJ and Wranglers kind of make the G-class a little obscure stateside. One thing that has always impressed me about them (but no one seems to mention) is their clever packaging. It's not just the boxy body but how the underbelly suspension is packed tight like a can of sardines.
It's not just off road muscle and the ability to take a hit like every other off-roader. It is lean muscle. Basically they designed the beefy suspension to be tucked away or pushed tightly to the wheels. I'd say the flat underside of this Matchbox is actually a good representation.
this little Matchbox I picked up at a flea market is instantly endearing. Maybe it's the utilitarian look about it. I love the wheels and color as well as the safari roof treatment. The only thing I don't care for it the blue tented glass.
I spilled some of my girlfriends chocolate shake on this one and had not noticed till i had finished taking pictures. Guess it just looked like it belonged there. This one will be going to a German friend of mine that just had to have her so I wanted to share it before I parted ways.