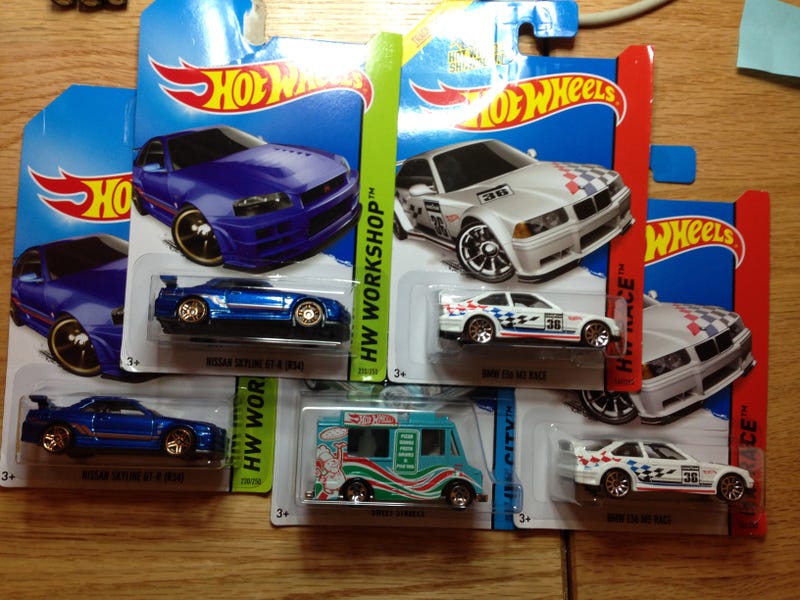 GIANT, as in Giant Food Stores. They still have the N case, but I was able to find some interesting things that I didn't have yet and caught my eye. For some reason, I always end up getting duplicates when I can.
I'll be opening one of the R34 Skyline GT-Rs, since the package is damaged. I'll probably have some fun with a little detailing, but nothing quite as severe as Project GR.
I honestly have no idea what I want to do with the E36 M3s. I bought them on a whim (it's not the first time), but they aren't exactly my style. Until I decide their fate, they will stay sealed.
I've always liked the Sweet Streets (previously Good Humor Truck) castings in their many forms. The tampos can either be conservative, a work of art, or really weird. This 2014 edition is certainly a work of art. The green is actually metallic. I might have to pick up another one while it's still around.
I have another version of this casting, which certainly falls under the "really weird" category.
Hmm, maybe I'll have to watch Killer Klowns from Outer Space again this week.