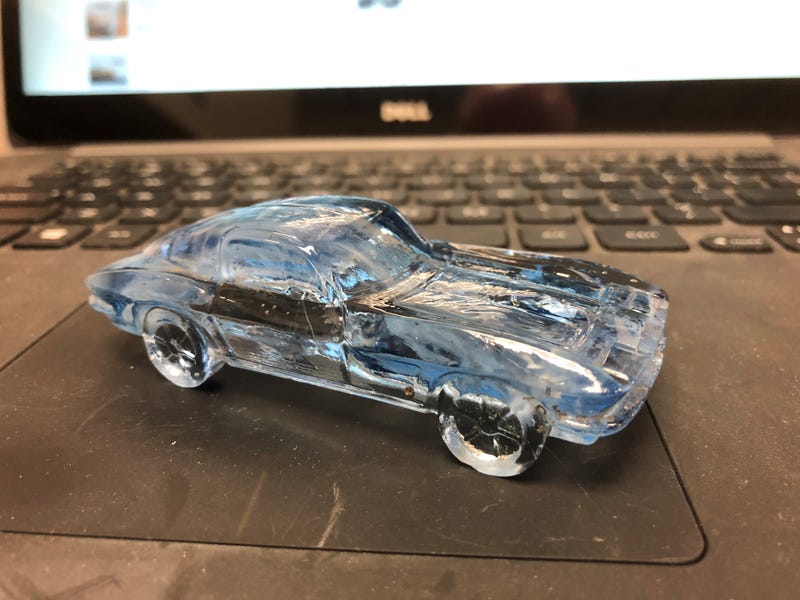 One of my coworkers saw my Hot Wheels work collection, and brought these in for me. She found them among things that had belonged to her father before he passed (a couple of years ago). These were made by a glass company in southern Ohio some years ago called Boyd Glass.
I tried cleaning them up a little with hand soap and water, but I've got to get after them with a brush. Still, you can see the milk glass swirls very nicely, plus if you look carefully, you can make out the trademark '63 split-window on this Corvette. It's much harder to see, but the hood vents are also there.
Also...dang...my new phone's fancy camera really shows off how filthy my laptop is.
Here's the Tucker Torpedo. There's less of the milk glass swirl pattern in this one. I may actually like this one more, despite the broken front left wheel and clearer glass.
Thanks for looking!