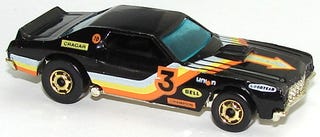 Much like Bttfdmc1984, I also recreated one of my favorite Hot Wheels cars from my youth.
The Torino Stocker was by far my most used car out of all of the hundreds I had as a kid. I threw this together in Forza Motorsports 6's new NASCAR pack.
The "3" is bothering me and will be redone to more closely match the original.