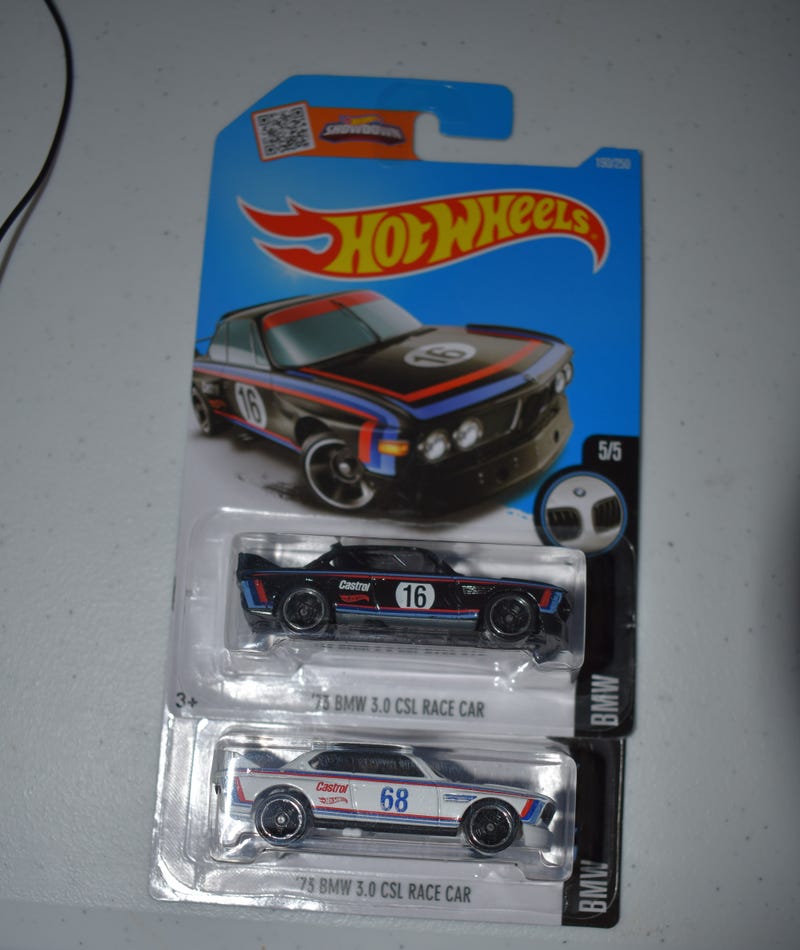 I bought these two 3.0 CSLs on a whim today. I'm not really a BMW guy, but the CSL is one of a few BMWs that I find interesting.
There was an issue with the black CSL, however, which I didn't notice until I got home...

It may be hard to tell from this picture, but it's missing the glass. The glass on this one also provides the head lights, outer front grilles, and tail lights, which are also all missing. I guess you could call this one the "Coupe Sport Ultra-Lightweight", or CSUL for short...
...now, what should I do with it? Anyone looking for a CSL that's a bit drafty?