I stopped at a walmart on my way to a small dinner party last night, and I found one of the recent Johnny Lightning VW Pickups (with the whitewalls!!! gah!). I stopped on my way home and found a fresh case of M2 Coke trucks and I took it upon myself to liberate the sole VW.

They also had a bunch of Zamac cars...are these recent, or new? They are all extras, no mater which it is...

Now, the bonus questions...bonus for me if I get answers...lol.
I recently purchased some 2.5 mm outside diameter washers to fit in the little depression around the rivets. I never bought hardware based on the OD before, and at more than 10¢ each, I won't be going back for more.


But, it's a start. Does anyone know where these can be found in bulk, at least 100s? I'm not the steadiest hand when it comes to drilling out rivets, and these washers cover a multitude of sins.
These say Dubro Racing, but I'm sure they have a swimming pool full of these and they dole them out 8 at a time. But, I'm cynical that way...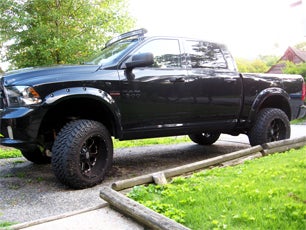 Lastly, can anyone point me in the direction of a later model (2016) Ram 1500 crew cab short bed in 1:64?
I can find several in long bed versions, but I'd like to make a miniature for my dashboard.
Thanks!