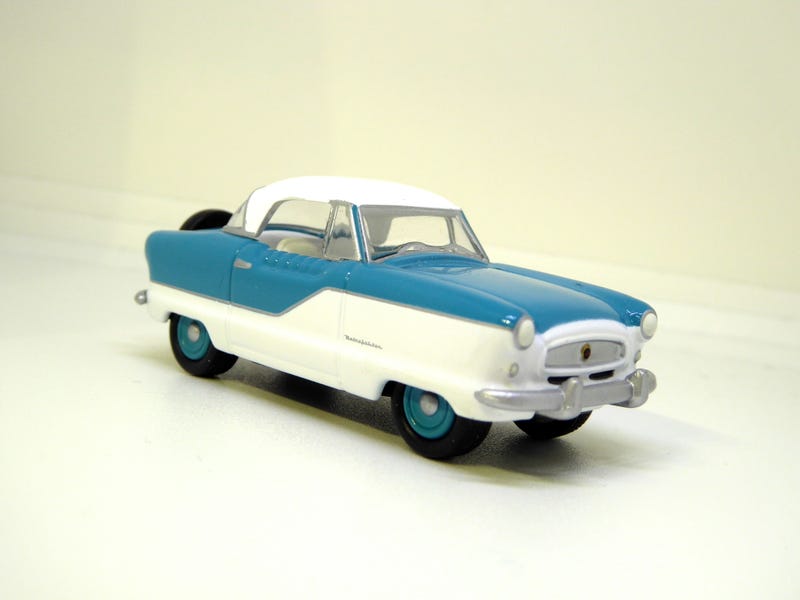 On my 111th post is a car whose looks and design I believe is comparable to the Smart Fortwo of its era.
The Nash Metropolitan was an American automobile that was sold from 1953 to 1961.

It conforms to two classes of vehicle: economy car and subcompact car. In today's terminology the Metropolitan is a "subcompact", but this category had not yet come into use when the car was made. At that time, it was variously categorized, for example as a "small automobile" as well as an "economy car".
This car was built at Austin's Longbridge plant in England, and then exported to the USA and Canadian markets.
This is a nice casting by Johnny Lightning released under the Classic Gold series which at the time was owned by Playing Mantis before it was sold to Tomy from Japan which produces the Tomica brand toys.
Other than Johnny Lightning, the only other company that did the Nash is Hot Wheels with a semi fantasy/customized Nash called Metrorail made between 2000 - 2014.
This comes with a picture of the real car and besides the rubber tires and metal chassis, this does not have any opening or special feature other than it being a unique looking car.