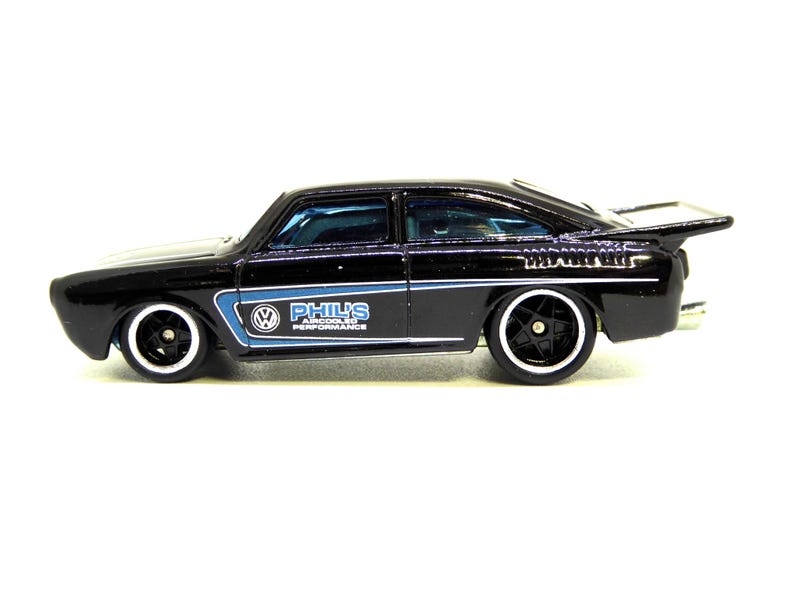 On my 112th post we will go back to the days of the Hot Wheels Garage.
This is the '65 Volkswagen Fastback Garage series from Hot Wheels issued in 2010 and an exclusive of Target.
Although under the Garage series, the printed name on the blister pack includes the first name of the designer Phil Riehlman therefore this is specifically called Phil's Garage.
The tampo is not overdone and comes in light Blue and Silver scallop design with "Phil's Aircooled Performance" printed on each side. What's also great is even with side and hood tampos, Hot Wheels still included painted headlights.
This thing is loaded with nice features like metal chassis, real riders and an opening of the body which lets you take a peak inside.
For customizers, this is an easy task as the body is easily removed and no need to drill the rivets.
I'm so happy that this is in my collection it is one fantastic casting.