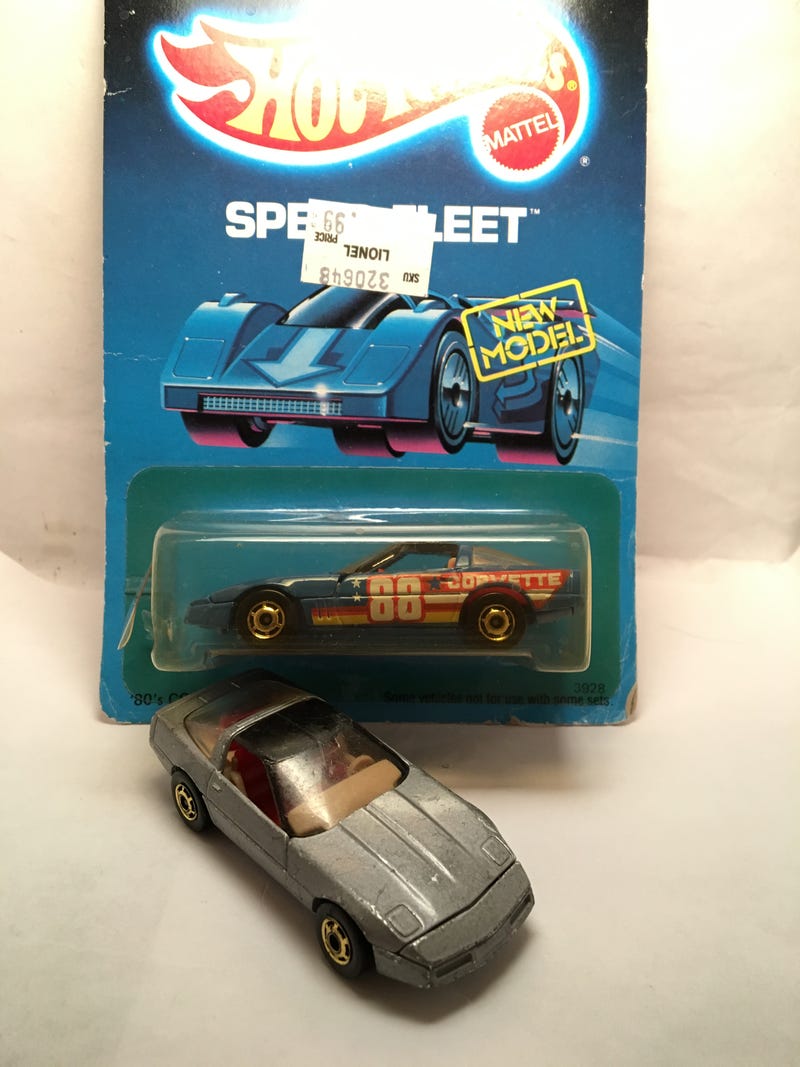 The C4 corvette offered by hot wheels is an interesting one since its modeled off a car that wasn't fully seen yet.
The engine is one thing to note
It is the engine from the 82 model not the 84
82 had a oval air cleaner cover while the 84 had a more square boxy design.
Basically the Hot wheels 80's Corvette is auctuaily a "prototype" 83 corvette that never was. It was copyrighted in 82 meaning Mattel was shown the body but not the engine so they assumed it was not going to change. Of course this isn't the first time hot wheels had a corvette early even back in 1968 the corvette used was a new 69 that most people hadn't seen yet or able to buy the 1:1 model.
In the corvette world people know there isn't an 83 corvette due to quality problems only 43 where built before the line was shut down and the repairs/fixs delayed the car till 84. Only one of the 43 1983 corvettes survived and sits in the National Corvette Museum
This car was almost lost in February 12, 2014 when a sink hole opened up under the sky dome. It was sitting only a few feet away from the hole and had it kept growing it could have been lost forever.