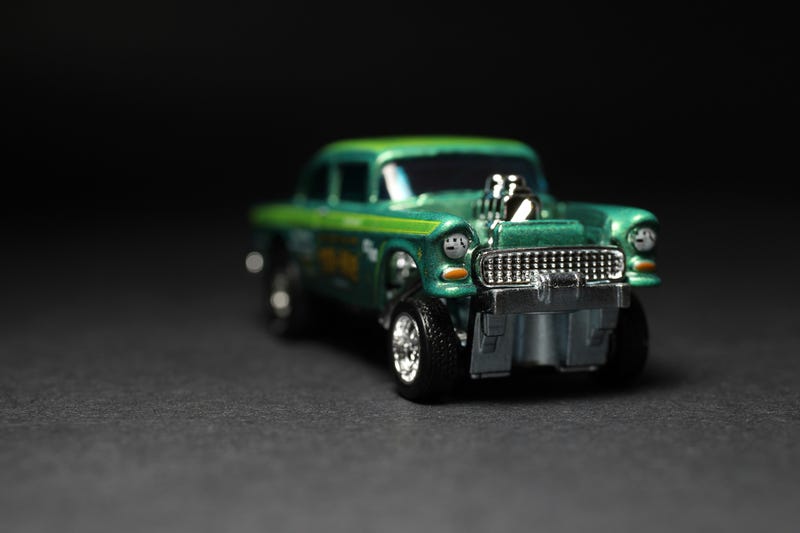 Another full Car Culture set found on the shelves! Lets start with the first car in the series: the '55 Chevy Gasser
I think we can all agree that this casting has been beaten to death with a dead horse. The Candy Striper drama over the summer just turned me right off to anything gasser related, but who am I to rob my LaLDers of my opinions of the latest Car Culture set?
The two tone green paint job is fantastic! Wheel choice is excellent; the same white letter Firestones we saw on the Rebel Machine from Forza. My big complaint though is the gasser style chassis. Its tough to pull off, but it looks like a Lego brick under there. Sorry, not much else more to mention, but this one gets the bottom vote for me.