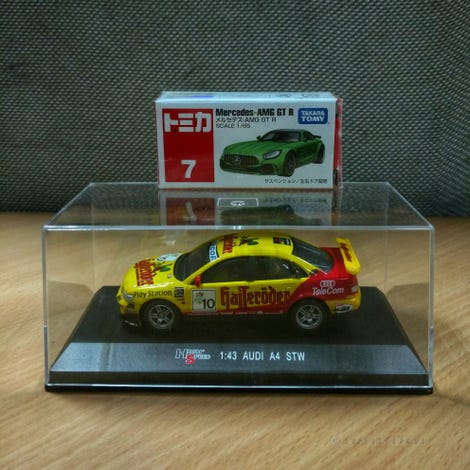 There's a half hour rule too? I did not know this! But ok, I can play that game too! So, here's what showed up in the mail this week.
One, the 1:43 Audi A4 STW, branded "High Speed" was sourced from China and the Tomica branded Green Beast came from Japan! I will leave the Audi alone for now and show off the AMG GT alone for now.
And yes, now I realize I should invest in a background for my desk too!