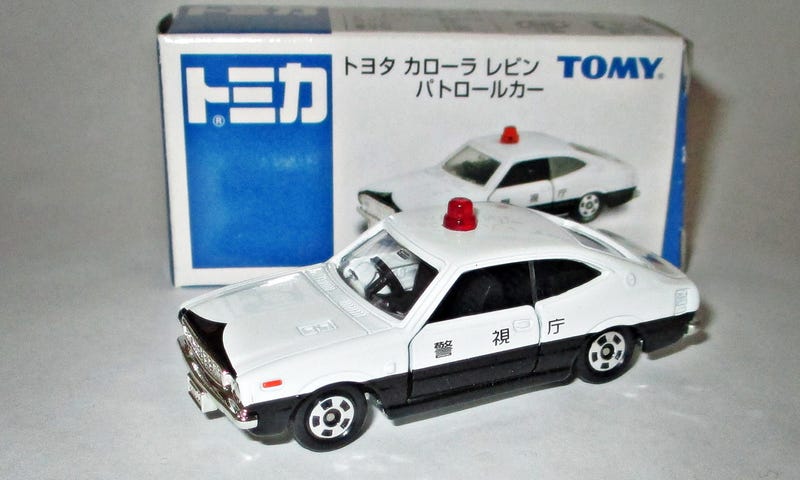 For no other reason than that Fintail posted a Tomica police car here. I can't let that go unanswered...
I have the civilian version too - but this one was a more recent arrival here, so I could get to it easier.

I doubt the coppers ever actually used these, though they did drive the Corolla sedans.
And that's all for today.