So Ebbro is jumping into to the premium 1/64 game too! But wait, it's quite pricey (starting at $22USD before shipping) and they're making yet another Honda FK8 Civic Type R.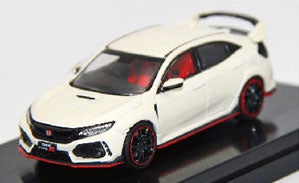 I love the FK8 Type R but I'm pretty satisfied with my Mini GT, especially now that I've added the metal washer brakes. The seats are painted but I did that myself already on my Mini GT. It doesn't seem like Ebbro added the front grill Type R emblem which I can't add myself.

At least they're making a premium NSX as well.