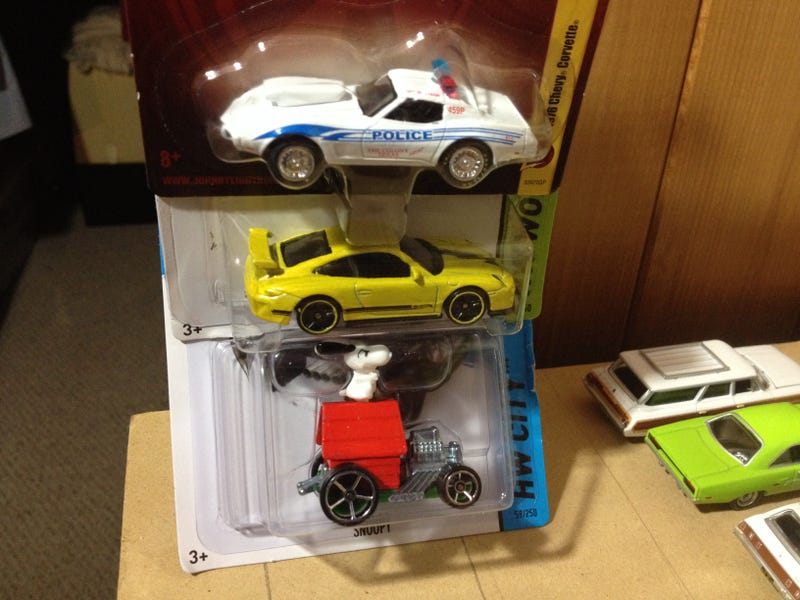 A special thanks to Alfalfa for these cars . I got a JL corvette dragster for me, and two HWs for my little one. Seriously, who wouldn't want to see Snoopy going down down some HW track?
The wheels are admittedly awkward, being plastic and all, but I do love the body. It seems to be in scale, which I like, :D. I even noticed the front set of tires are higher then the back....for drag racing... :)
The engine was more detailed than I anticipated.
And look, it fits nicely in the car carrier too.