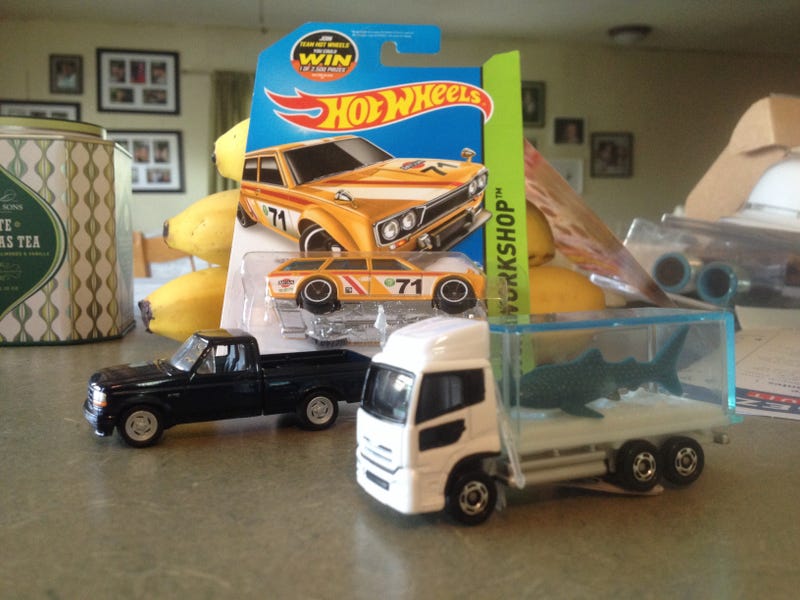 Since I have a tendency to post all my hweps to prove how awesome they are, here is what I got yesterday from BoxerFanatic!
It started off with me picking up a 2nd JL Datsun Z car, and trading for the Tomica Nissan truck, which was going to my kid. It then expanded to me tracking down a Ertl/JL Jeep Cherokee because he was looking for a diecast for his brother, and his brother loved that car. That story touched me so I spent nearly a month trying to track that Cherokee down, until it finally dawned on me to check TSC. In exchange, I got the Ertl/JL F-150 SVT Lightning pickup, which I'm 99% sure is to scale, :) *happiness inside*
And because this is lald, he sent me a Datsun wagon RAOK, which blew my mind! :D, the casting is beautiful too!
Thanks BoxerFanatic! :)