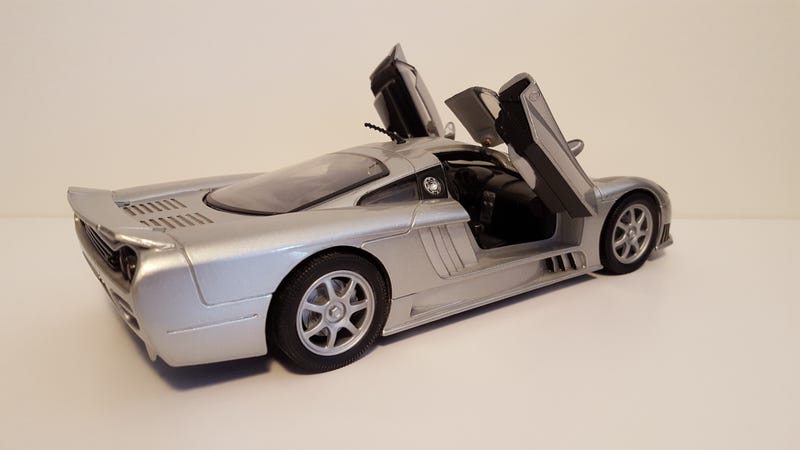 I've been cleaning out the larger scale and lower end stuff in my collection, and the 1/18s are all up for sale on Ebay. Once a few more of them sell I'll start putting the 1/24s up, but I thought I'd post the list here in case anyone wants first dibs! Also, let me know if you want pictures; everything has been in storage for the past few years, so a few mirrors may be missing, chrome may be dulled, etc...
Here's my Ebay store with the 1/18s

1/24s-
Maisto Maserati Trofeo, Viper GTSR, Ferrari 430, Merc CLK-GTR, Ferrari 599, Ferrari F50, several motorcycles (sold together)

JL Dodge Challenger
Dub City Camaro, Mustang, Silverado
International AEP Truck (Not sure who makes the model but it's really detailed)
Mercedes 300SL
ERTL John Deere Gator 6x6

1/64 Corgi GM Bus
I also have a 1/18 Beetle RSI, Pontiac GTO, Chevelle, and Shelby Cobra Daytona which aren't on ebay.