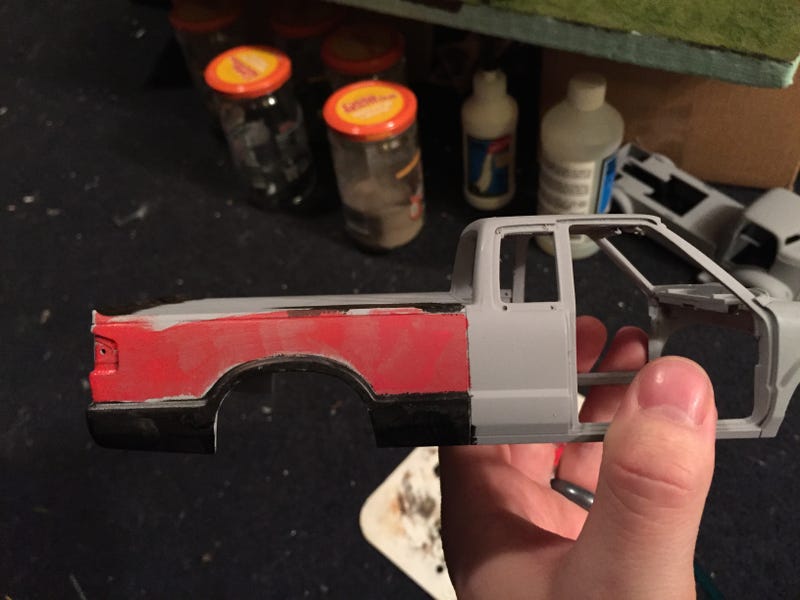 I was snowed in yesterday, so I decided to paint with the paints I had. Nope, did not work out.
The red needed to be glossy, and the glossy black was too dark for my taste, but this was the concept/idea I was hoping and aiming for; a two toned body. Now that I think of it, a flat black might work though...
I'll probably experiment some more with the colors until I respray it with primer. But what does lald think? A good direction? Previously the car was one color, which left much to be desired with variety. Plus I thought it would be interesting to challenge myself, :).