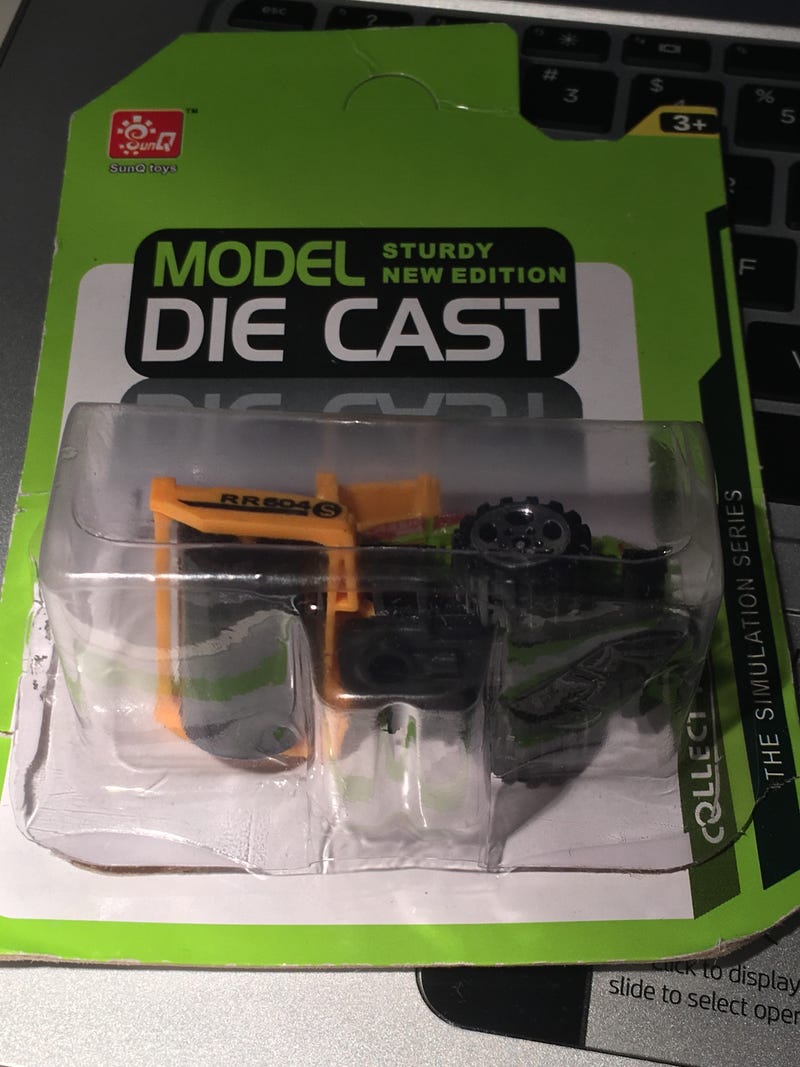 So I received this generic Chinese toy "car" from a relative recently. I didn't bother to open it until last night. When doing so, I realized something smart about the packaging.
I always hate to DLM my Hot Wheels and Matchbox castings as it ruins the perfectly good packaging. But, the manufacturers of this toy (Sun-Q toys?) figured out an interesting way to get around this.
Under the car, at the bottom of the window where it's placed, there is a slight pull tab thing. Pull it up a bit, and you can manage to get the car out...
...packaging virtually unmolested. Though it had not much use in this case (boring card design), I could see this working well on other 1:64 blister cards!