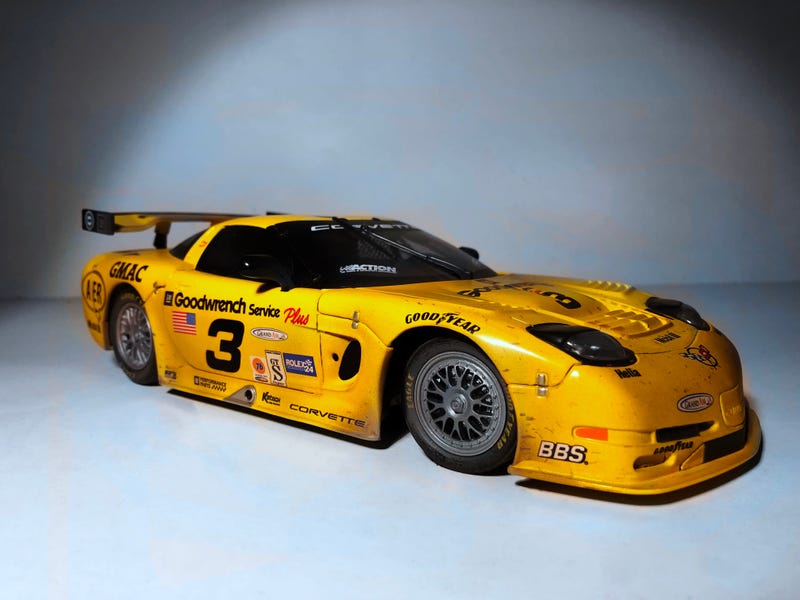 I discovered a photoshop app, and decided to go to town on my 1:18 Corvette C5.R by Action.
This is not a "excellent" model, especially compared to my Spark GT2, or, at the very least it is showing its age.
The gaps are not as crisp as they used to be, and this car required a lot of tweaking in photoshop. Which was made worse by the "dirt" to indicate race wear.
I also tweaked some pics from yesterday's Porsche Shoot: