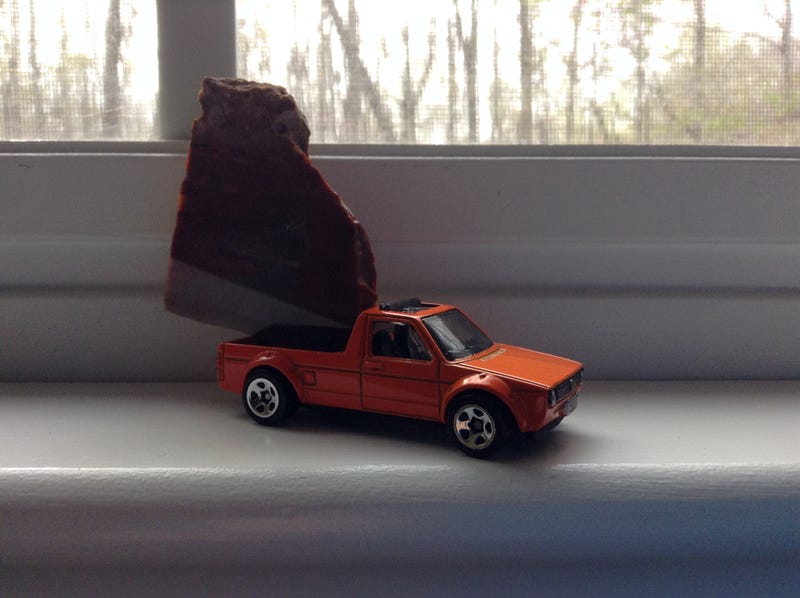 EDIT: The Hunt is now closed.
Welcome to the first LaLD photo scavenger hunt! It's the diecast version of the Oppo Photo Hunt. This is pretty simple, and hopefully fun. Here are the rules:
A challenge will be posted, and you have to take a picture of a diecast car that meets the challenge criteria.
Whichever post is the highest recommended will be declared the winner, so don't recommend a post if you don't think it's the best!
The winner will be declared in the comments section of this post.
The author of the winning post gets to choose the next challenge.
You will have 48 hours to answer the challenge, so you'll have plenty of time to take photos.
Old photos that you have already taken are OK!
Only post pictures in the thread.
Only use your own photos.
The first challenge is: Take a picture of a diecast car or truck hauling something.
The car in my picture is a Hot Wheels VW Caddy, and the payload is a piece of petrified wood, but I'm sure someone has a better car + payload combo.
Show us your photos!