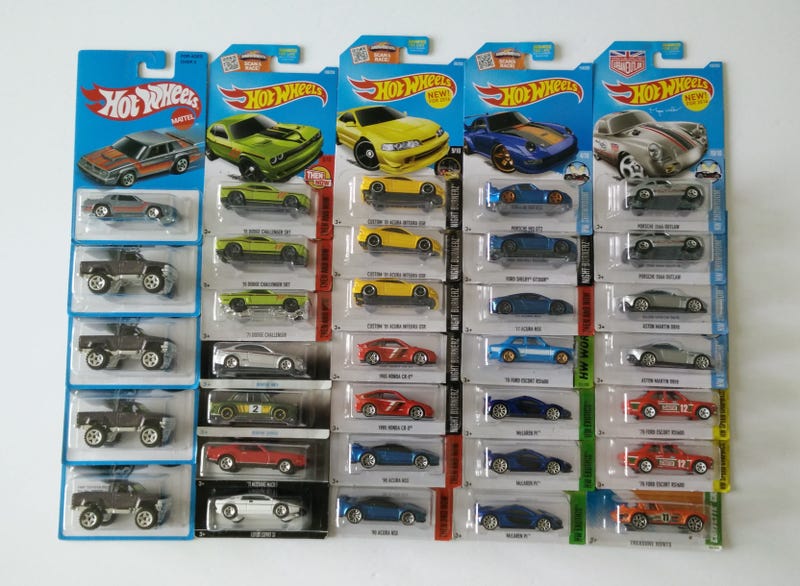 Finally, I have an updated HWEP post. I've expressed interest in trading with many of you for the past month but never got around to posting my trades, so here they are! Let me know if you see anything that interests you; if not, that's ok! I'm gonna give priority to those who I have possible/pending trades with and then after that it will be whoever has what I want more.
I know I don't have much here, as I've already gotten rid of all my unwanted loose Hot Wheels and Matchbox. I will look to stock up on trade bait in the future! Also, I know that Kyosho and Tomica are a hot commodity around here. I'm not really willing to give up much of my Tomica collection (there are a few here), but I'm highly considering ordering a case of Kyosho Ferrari's off eBay. If so, I'll pawn off the ones I don't want. No guarantees though!
As always, let me know if you want more pictures. I'm open to anything, any brand, in 1/64-ish scale, but I lean more towards foreign cars. Thanks for looking!