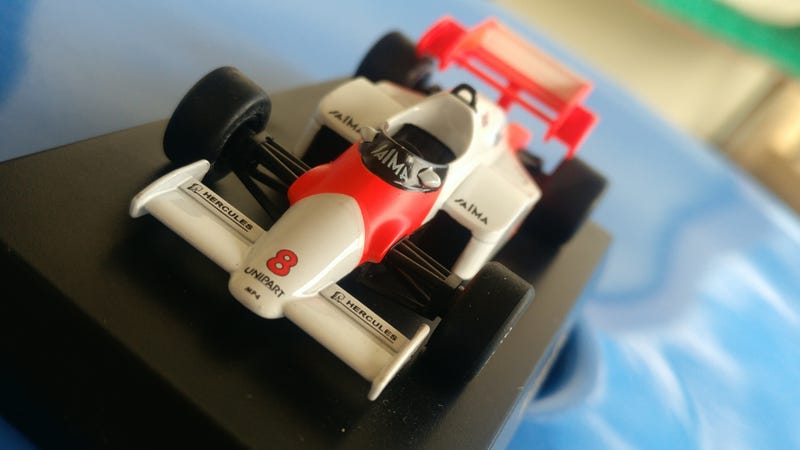 This is the F1 car that Niki Lauda drove on his way to the 1984 F1 Driver's and Constructor's championship — winning half-a-point over rookie teammate Alain Prost.
The car has been beautifully recreated by Kyosho in their McLaren F1 blindbox series.
However, as you can see — there's something missing; the sponsor of that signature paintjob!
The engines are actually rebadged Twin Turbo, V6 Porsche engines.