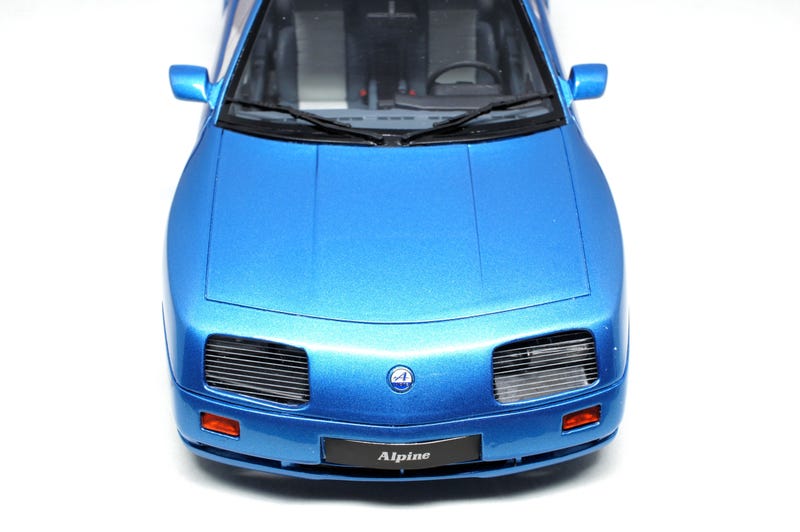 Is there any other brand to display on a blue themed day? It has to be French at least right? My second French car in LaLD Car Week. Maybe some more will follow...
And it's another 1/18 Otto. Maybe another one of those will follow as well. Who knows... This one is Otto's grail piece to me: The Alpine V6 Turbo Le Mans. A car I shared info on before, even did a post on when my buddy TFritch sent me a 1/43 in a darker blue.
I had been looking for this one for quite some time and ended up getting it from a French seller online. And again a French seller failed a bit on me. Because it was supposed to be Comme Neuf, just like new. And to prove this it did come in the original box.
But the driver's side headlights (behind the cover) seem to have "tipped over", the leading picture shows this best. And of course I only noticed this way after getting it...
It still is glorious though. This truly is a dream car to me so I'm glad to have find one. If I ever find a reasonably priced pristine one I'm not sure what to do.
So I wonder if we'll see more French casts today. It has to be.
LaLD Car Week has increased the amount of posts drastically, keep up the good work. Only 5 more days to go ;-)
Bon Jour-Bleu!