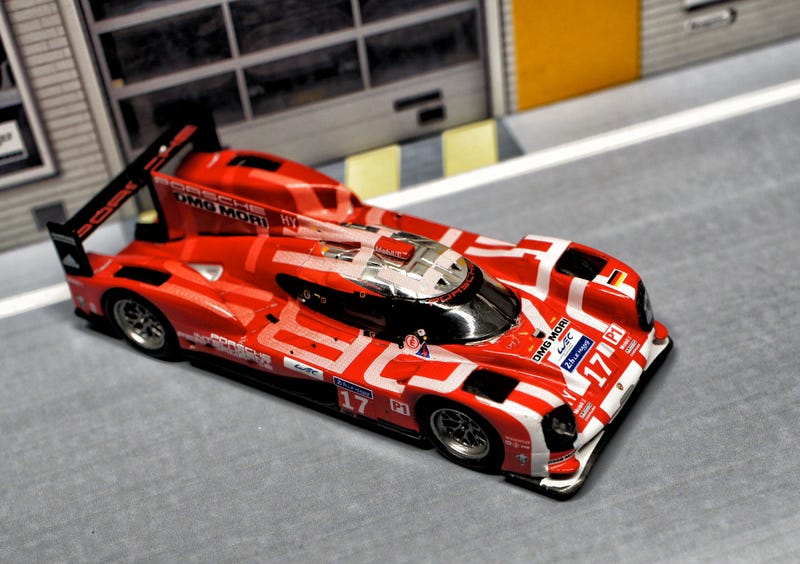 Another LaLD Car week, I really loved those in the past. Not sure if I'll make it the entire week because how on earth am I gonna find a purple car in my collection?
Not sure if I'll post the best of the best of my collection on any given color day either as I don't like posting stuff twice. Or rather: I'm sure I won't. It will however give me time to show other stuff than my usual French-German-Italo stuff.
Hahaha, who am I kidding. I'm sure it will be just that. Like this amazing red (and German) Porsche 919 Hybrid that raced the Le Mans edition of 2015. It only reached a second place but that winning position was for the Porsche 919 with race number #18. I have that one as well but... It ain't red.
And this isn't a 1/43 scale. It's a 1/64 by Spark and it's amazing. Of course way more expensive than your regular HW or MBX but if you see the detail that's in these you have to wonder how Spark is able to create these for this little. An average TLV was way more expensive.
And as it's car week I definitely won't be able to post my usual lectures. So this is it, let's see if this tiny 1/64 can compete a bit with the 1/18s that are bound to show up today.
Tschüss! Und Hals und Beinbruch! (Good luck every one and enjoy this week!)