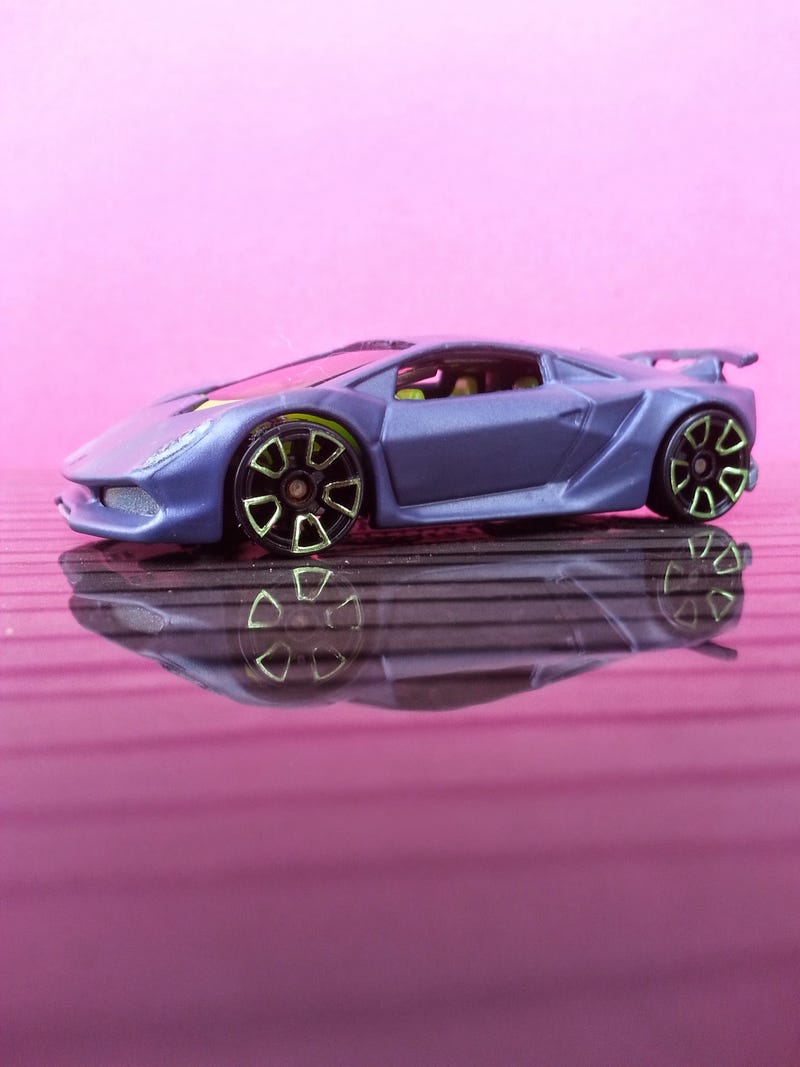 It's been a long while since I posted here, but I had to participate in LaLD's car week!
This is a 1:64 Lamborghini that I wanted to attempt dye jobs on. The gray and the white are the originals. Both the yellow and the purple came out well, but I'm partial to the contrast of the green accents and wheels against the purple.
It was difficult to select a car for today. Purple is one of my favorites. Here are a couple runners-up:

1:18 1993 993 by Bburago

1:18 RLC Drag Bus (w/Cool Classics Drag Beetle)
and a Hot Wheels Classics Series 4 Red Baron (Hall of Fame edition Twin Mill with the photobomb)
Thanks for checking it out! Awesome to see all the new users contributing to the site!