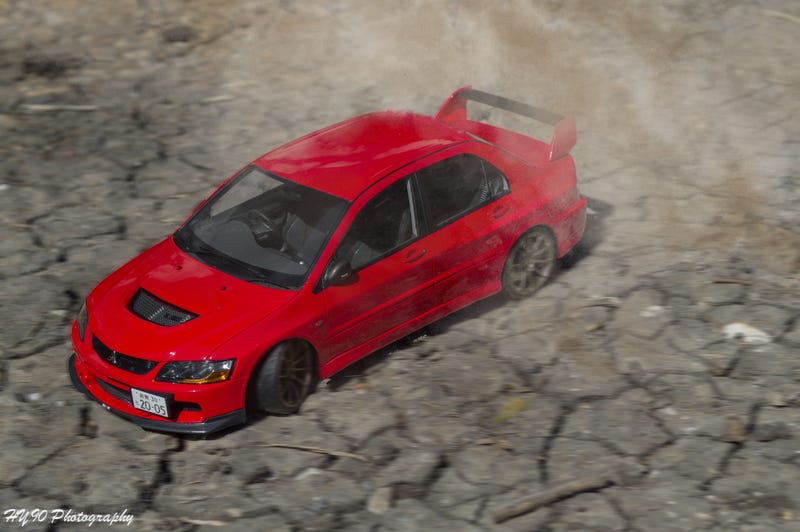 Ah yes. Car Week...the car I have chosen today is the rather rare and stunning AGU Models Mitsubishi Lancer Evo IX MR. Being a rally car and bred for the dirt paths ahead, I thought it would be fitting to mimic what the car was meant for, instead of the pavements that we typically see this car dominate in.
This was one of my most expensive 1:18 purchase at roughly $350 USD. With this ridiculous price range, you would expect matching quality as well. And my God it does.
Now unlike my reviews, I will not be going extensively into the model (as I have already written one on this particular) so if you haven't seen it, here it is!