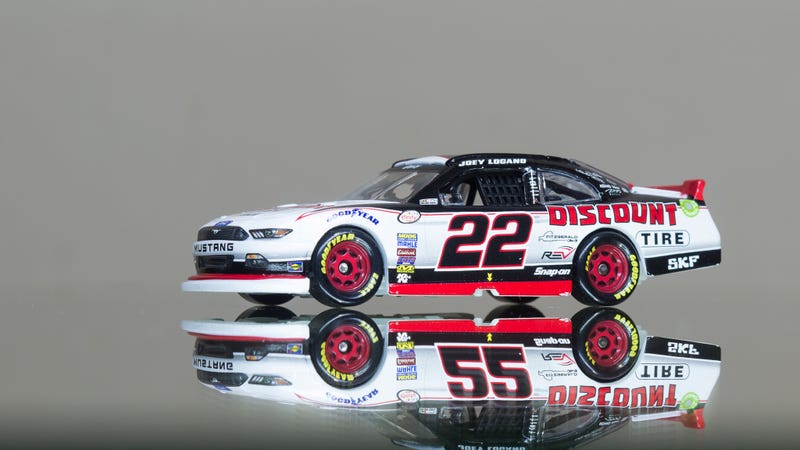 My wildcard entry for Car Week! This one arrived right on time for the Car Week finale; 1:64 Action Racing Joey Logano Mustang (#22). My first NASCAR model, and quite a good one to start off with I suppose. I will let the photos speak louder in this one, after almost a week of features with a large number of words.
That wraps it up for the Car Week features. That was an amazing week, and some truly delightful models made their way to the LaLD homepage. Thank you Scott for kick starting the Car Week for this year (my first!) and all the contributors for their posts as well as thoughts on my posts.
Thanks for stopping by! Have an awesome weekend!