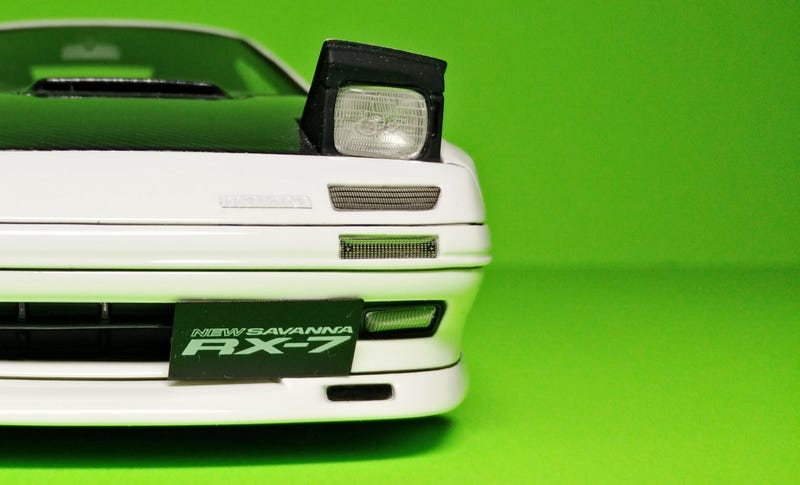 I'm gonna cross my fingers that nobody posted one of these yet.
This is the FC3S Mazda RX-7 by Ignition. A personal favorite of mine, it unfortunately gets no recognition in the diecast world, so I'm here to give it some. This is obviously not the stock form of the FC, but it's the only one currently available at this scale (to my knowledge) so you take what you can get. I like the choice of the Volk TE37 racing wheels (should've been gold, though), but I probably wouldn't go with the ricer wing or the carbon hood on this car. Overall, I would say the modifications are clean.
Being an Ignition model, you can expect a steep price tag to go with the typical sealed-resin-model traits. But, as I've mentioned in another review, they do things a bit differently by painting in all the shutlines and panel gaps on their models. I guess that's where most of your money goes, but at least it makes the car look more realistic. Additionally, the lights have great detail - just take a look at the lead photo.
To sum it up, these kinds of cars are intended for a very niche collector base, but there's no denying you get a pretty damn good looking model.