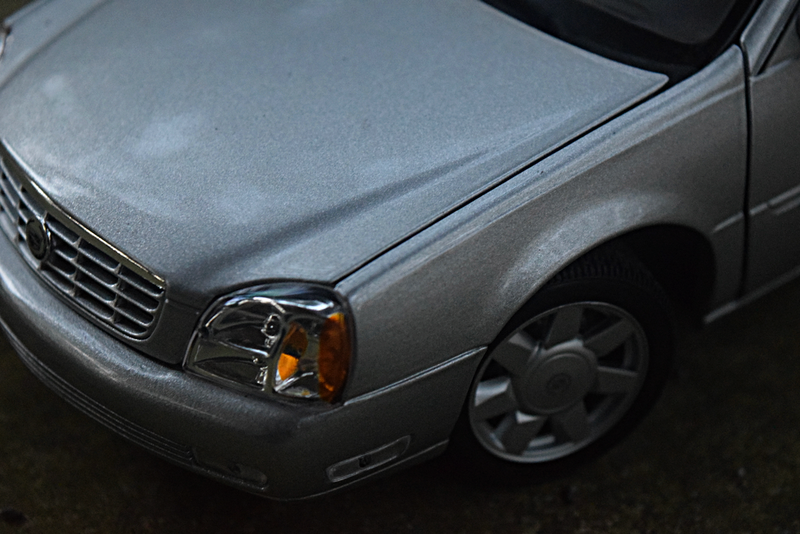 Today's selection comes by way of a model I haven't shared yet. I recently acquired this Maisto 1/18 2000 Cadillac DeVille DTS in Galaxy Silver Metallic from Frosted the Boxy Car Guy on Oppo, so special thanks to him (and BlueMazda2 because without him I would have never known).
As insinuated by my username, I get fairly excited by anything related to Cadillac diecasts. I've got my own small collection myself of different casts, but this one is definitely my crown jewel. Everything about it just makes me happy.
The fact that it exists in the first place makes me happy enough, as the 2000-2005 DeVille isn't exactly a memorable car in the first place to most people, especially considering the infamous Northstar issues which plagued it. Yet, Maisto deemed it necessary to model it anyway.
So, yeah, it's no secret that I absolutely love this thing. I keep looking at it every time I walk by it on my shelf. Thanks to everyone who could get it to me.