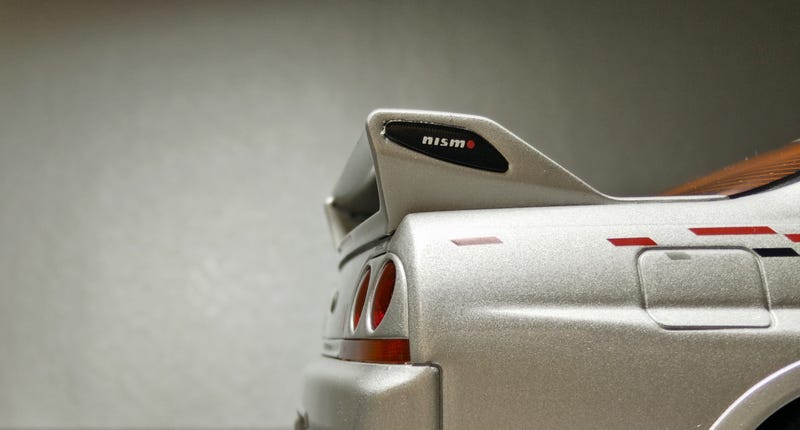 You know I couldn't do Car Week without a GT-R.
The NISMO R33 GT-R by AUTOart was my first ever high-end model. The black one, that is. That was two years ago! Little did I know what I was getting myself into. It's still one of my favorite pieces in the collection today, so I didn't see why I shouldn't get the silver one as well.
Difference here is this one's got the signature NISMO racing stripes, so it almost looks like a completely different variant altogether. This model showcases all of AUTOart's good side. Diecast body, opening features, top quality, every detail you can ask for, and a relatively fair price point. Not hard to see why I've been hooked on high-end 1/18 ever since.