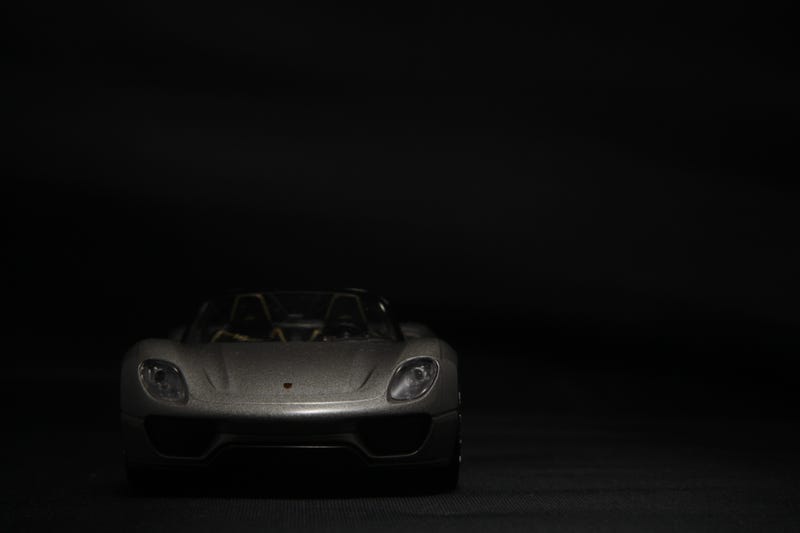 1:43 Porsche 918 Concept from the Porsche Museum in Stuttgart.
I almost didn't buy this car. I actually didn't know anything about the 918 at the time, but this concept model had me intrigued. When I visited the museum I had my eye on a 911 GT3 in matte black, but by the time I got to the museum store a huge group of tourists bought ALL OF THEM. Wanting to bring back something I grabbed this weird looking car I hadn't heard of at the time. A few months later Porsche unveiled the production 918 and I was in love.
The production model didn't have too much changed from the concept, but one of the big ones is the exhaust. The concept had side pipes just behind the doors, but the production model moved the exhaust to over top the engine exiting the top of the rear lid.
A lot of the Porsche Museum models are not the highest quality, super fine detailed diecasts, but they did a good job on this one. It is a little bit more of a toy, to include opening doors and wind up wheels. All that aside I love having this little bit of hyper-car history, although I've just now realized I don't have a production 918 to go with it!