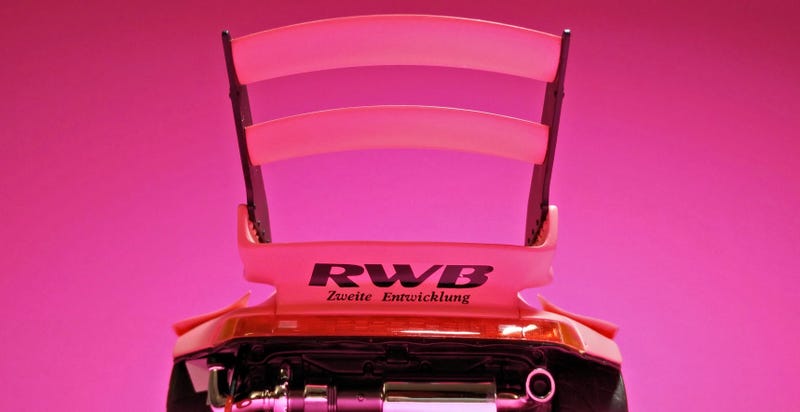 I think I've found my favorite model yet.
You ask me to pick a color and there's a 99% chance I'm gonna say pink. And that is exactly what I brought to the show.
This is the RWB Rotana from GT Spirit. It's some sort of modified Porsche. Honestly, I don't know. Does it really matter? It's just so pretty - I can't stop looking at it!
It comes in matte light pink, an Asian hobby-exclusive color, with wheels to match. The standard release comes in matte purple with gunmetal rims. But....but....that's not as fun as pink/pink!
Speaking of which, I think I should leave this here:
Back to the model.
I really appreciate the craftsmanship on this piece. The exterior modifications on this car are very complex, and GT Spirit did a wonderful job recreating all the dive planes with individual components, as well as the exposed exhaust system and massive rear wing that doubles as a stepladder. Handling the model gets a little tricky because you don't want to break anything, but the effort is worth it. Visually, as if you couldn't already tell, it is stunning.

I know that the 1/18 market is already oversaturated with RWB products, but if there's one to get, this is it. The extreme nature of this model, in both design and color, is why I love it so much.
Perfect way to end my Car Week.