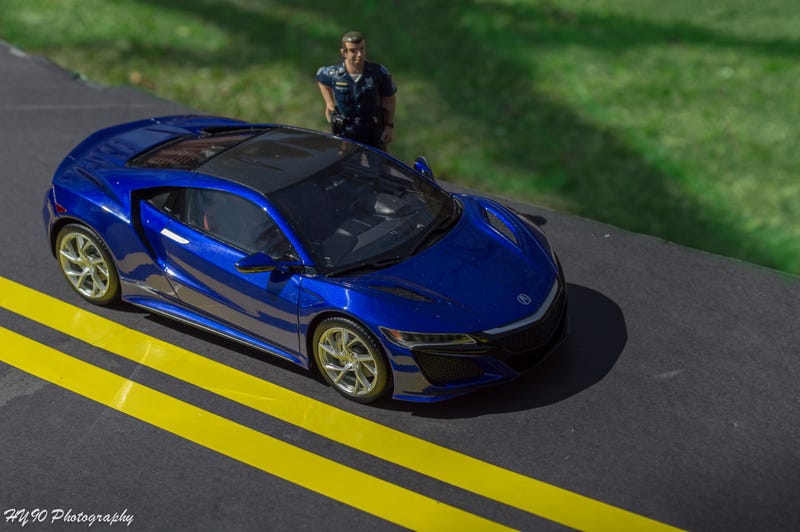 Ah. Yes...
For the third day of Car Week, I present to you a rather beautiful Topspeed Acura NSX. This casting came as a surprise as I had no intentions of getting one...however, Replicarz had a bad box sale recently and picked this up for an intriguing $75 shipped.
Though with all its modern bells and whistles, curves and half a decade in the making, I personally still find that the car still doesn't stack up to the original NSX....
Being a Topspeed Model, the NSX comes in the ol' so familiar resin we have seen through and through recently. But being a resin, prices are a little bit more affordable compared to its diecast counterpart.. (not that there is one currently for the new NSX).
To sum up my rather brief explanation, Topspeed's NSX was created to be a somewhat budget model. Necessary details are there, though with a variety of non-perforated grill while on the otherhand, it does offer details such as textured seats, carbon fiber print and satin-chrome like rims...
Is this combination a winner? That's for you guys to decide ;)