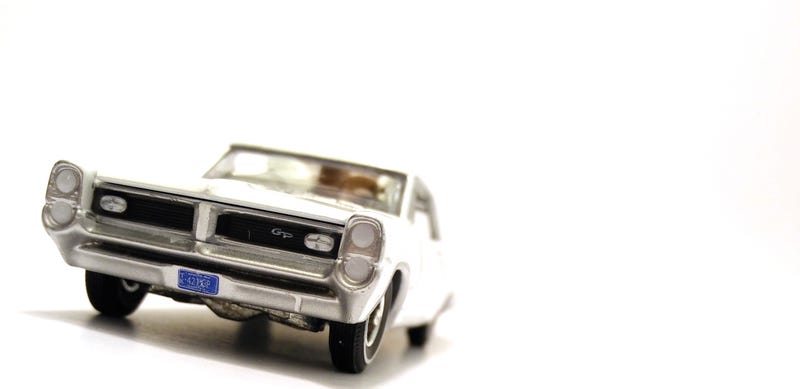 Grand Prix. It stands for Grand Prix.
I found this one in the nick of time. I had another Pontiac, the venerable GTO Judge, in line for today's entry. But after a successful expedition to a distant Walmart on Sunday afternoon, I came home with this beauty. I couldn't wait to share it.
It's from the much-fabled Auto World Release 4 series. Well, it's not a fable anymore. They've made it to the pegs at last. It's been a long time coming, but it was worth the wait. Anything made by Auto World is worth the wait. I found three of the six cars in the series, but none was more spectacular than this one.
White typically isn't the best color to showcase a car, but my god this thing looks so clean. Whitewall tires complement it perfectly and the detail is superb as usual. This model instantly jumped into my upper echelon of Auto World castings.