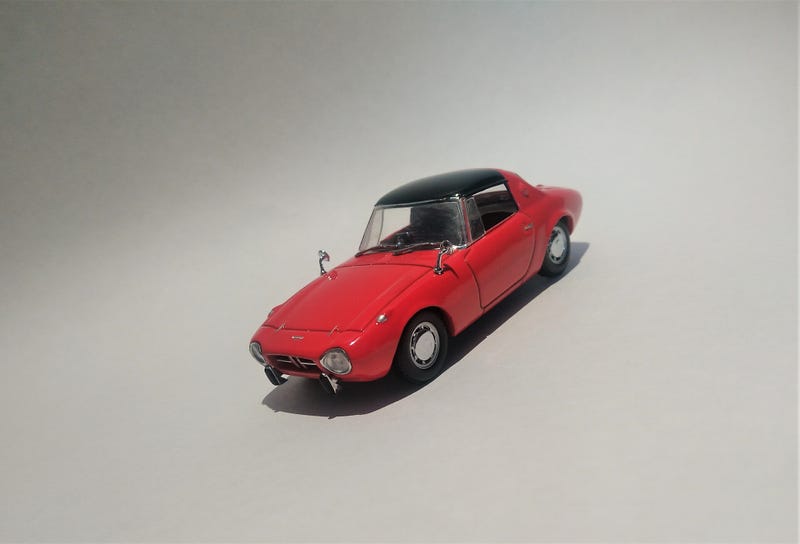 The Toyota 2000GT may be the famous Toyota sports car of the 1960s, but the Sports 800 is the cute one.

The Sports 800 was first produced in 1965, and based on the Publica economy car. It was powered by an 800cc flat twin with twin carburetors, and some 3000 examples were produced.
This 1:43 example was produced by Kyosho and features incredible detail.
Panel gap lines are even all around, and the targa top is a removable piece. The door handles, hood and trunk hinges and headlight and taillight bezels are molded on and highlighted in silver. Fender mirrors, windshield wipers, the gas cap, and the exhaust pipe are separate and delicate pieces. The tiny Toyota badges on the front and rear are properly legible.
Interior detail is downright amazing.
The gauges feature proper markings, the vent window and regular window cranks are highlighted, there's a silver passenger grab handle, the dash-mounted rearview mirror, shifter and handbrake are correctly scaled, and there are molded textures for the seats and carpets.
Thanks for viewing!