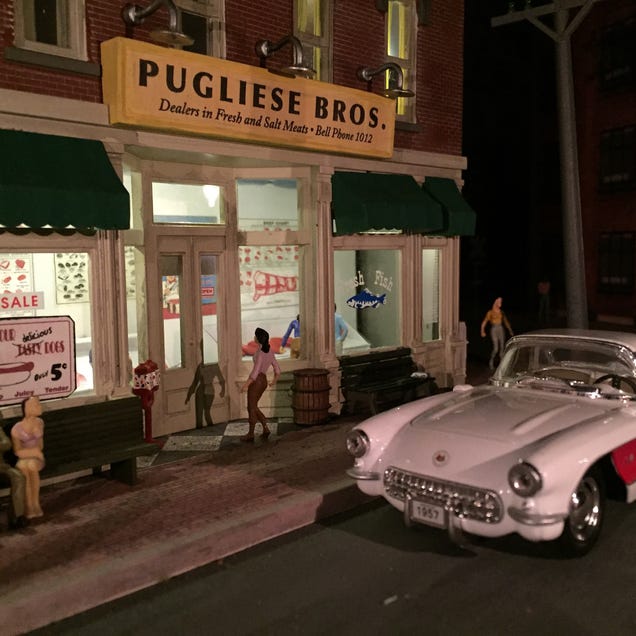 I took this photo of a Corvette in the "downtown" area of my train layout. The layout has working streetlights, so this car without lights looks out of place. But how to put lights in? To the Internet!
This Photoshop tutorial by Phlearn was the best video I could find:
It was simple enough to do in about 15 minutes, but obviously you need the (expensive!) Photoshop program to do it. You could use Gimp, which I have on my Mac, but instead I dug out an old Dell tower from the basement that has a complete free version of Photoshop and went at it. The results aren't perfect, but it's a good start!