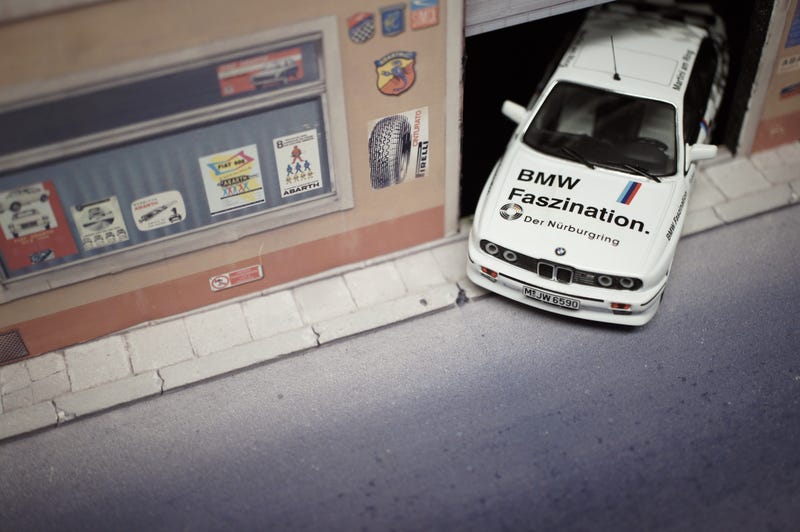 To many there's only one M3: The first one. Having driven an E92 quite intensively I'm not that narrow-minded but when it comes to the looks the E30 is the one to beat! Probably has something to do with being at an age you actually were around when the E30 was the thing to beat anyway...
So I'm happy I have a few, although I might need some of those 1/64 Tarmac Works ones!
The ones shown here are both 1/43 though. The red one is a dealer cast made by Minichamps.
And the white one is an IXO. And yes: There really was a thing like the Ring Taxi on the Nordschleife using an E30 M3!
But you could have read all about that before when I did an entire piece on the Ring Taxi.
Un das war es wieder für Heute. I don't think I ever did a piece on the M4 so I might have something to do tonight...
Tschüss!