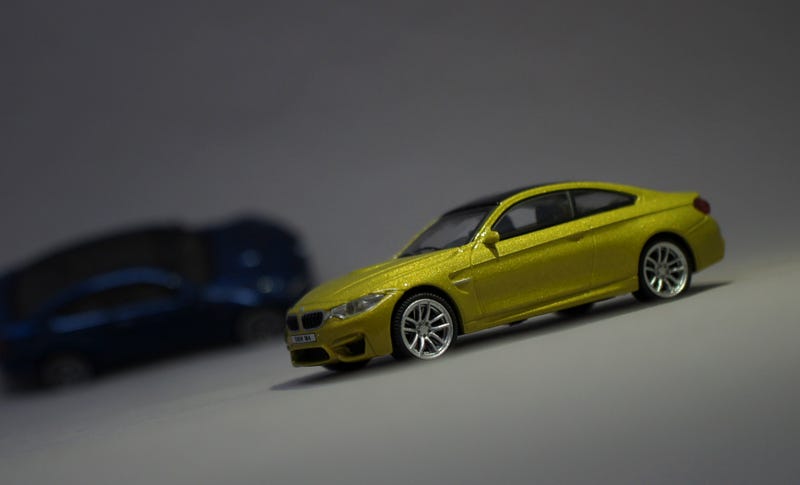 Finally, no #loophole or #recycleweek needed. As for the 4th day I actually have a cast I haven't shown before!
Well, it was a bit visible in the post I did on the i3 and i8 so it's not entirely new.
I have little to share on the M4, other than I really hate how BMW ended up killing of the M3 series with this one. And how I'd still want to try it some day.
The blue one is the HW but doesn't come near, obviously. As alone the original BMW wheels on the dealer edition beats the HW to me.
They differ a bit in size as well but the HW isn't a true 1/64 now is it? And that Austin Yellow is... Golden!
Und das war es wieder. No need to tell what series of BMW I'll come up with I presume...
Tschüss!