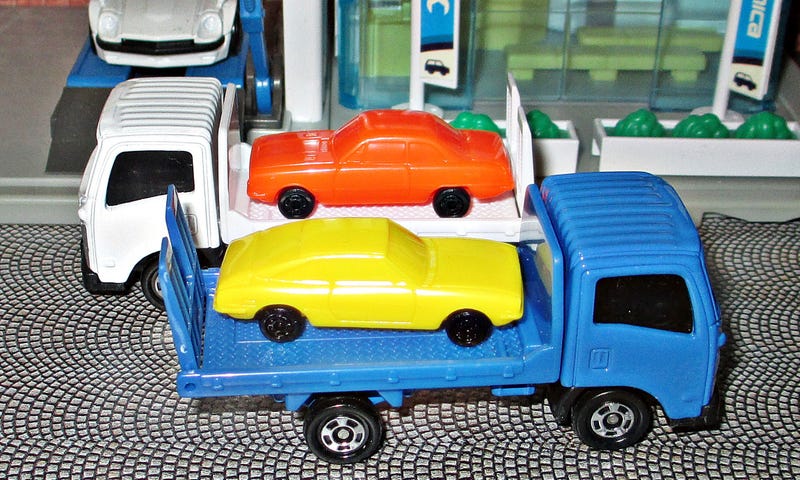 For today, we just have a little work horse for a change. The Isuzu Elf - and Tomica's latest model of one. Isuzu have made the Elf since 1959 - and in most countries, including Australia, it is known as the "N-Series". In the US, you will know them as Chevy and GMC "W-Series" trucks.
Tomica have always had an Isuzu Elf model in the line-up since 1972. And they came with a variety of bodies. There were dump trucks, garbage trucks, Coca Cola trucks, crane trucks, fruit trucks, you name it, they made it.
This time, it's a car carrier. And in the regular blue version, it comes with a tiny plastic model of an Isuzu 117 Coupe. Not much detail on the little plastic car obviously, and it even manages to look a little bit too small compared to the truck. The Elf isn't exactly a huge machine.
The white First Day edition comes with an orange Isuzu Bellet Coupe:
I've always enjoyed the Tomica models of these ordinary workday trucks, and this one is no exception. It will not set many hearts on fire, but they make a nice change from all the Supercars that are sold as diecast models.
And that's all for today - enjoy the rest of your weekend!