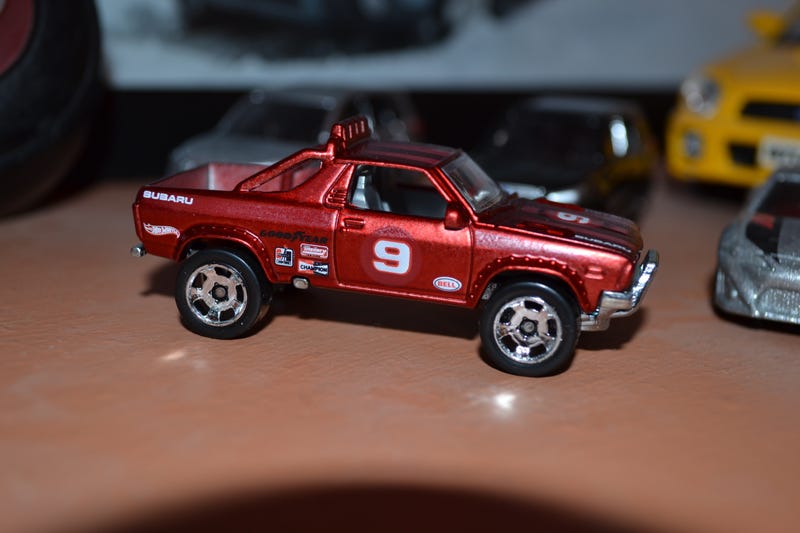 I've been quite excited for the new Cool Classics Subaru BRAT. Now I have pictures.
The casting itself is very detailed. However, I do wish Mattel would have done something with all of the lights.
The attention to detail for the Tampos that are present is very nice.
The rear seats are a nice touch.
The BRAT has plenty of ground clearance and a decent approach angle for tackling the difficult terrain.
It even has a respectable amount of hauling capacity.
The BRAT with the rest of the fleet.