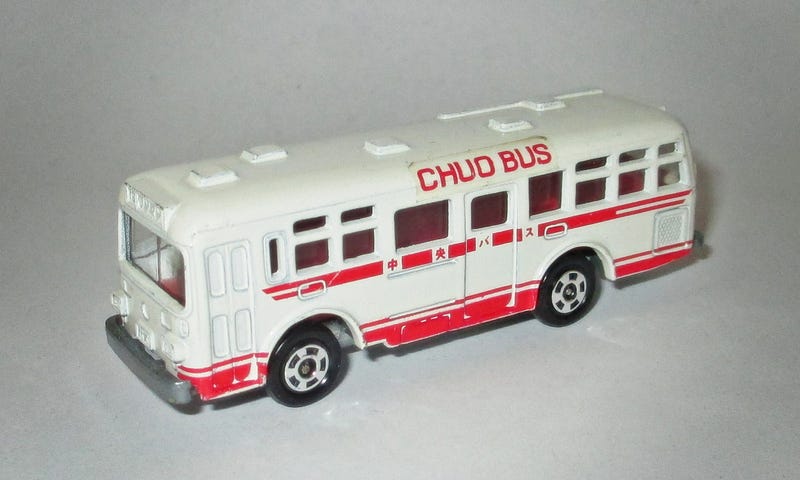 Today we just have a quick post of a little vintage Tomica I picked up for peanuts on the bay. The 79-1 Mitsubishi Fuso bus. This model was in the Tomica line-up from 1974 to 1985. And with such a long run, they are obviously not terribly rare.
To keep things interesting, Tomica issued them in a variety of local bus liveries from around Japan. The "Chuo Bus" company operates local and long-distance buses in the Hokkaido prefecture.. The company operates routes connecting cities within Hokkaido, as well as local city and chartered bus services.
They have been doing this since 1943 and are still in business today. This Hino bus was the closest thing to the model I could find. But I found a photo of an old Fuso like the model, though in a different livery:
They look like nice old work horses, though I can't imagine them being too comfortable on a long trip. It's more like a local bus than a coach.
The model is of the typical 1970s Tomica quality, with an all metal construction and all the details cast finely into the body rather than tampod on. The scale is naturally tiny (1/131) - but it's still a solid model with that lovely Tomica suspension.
That's all from the bus depot tonight - enjoy your Sunday everyone.