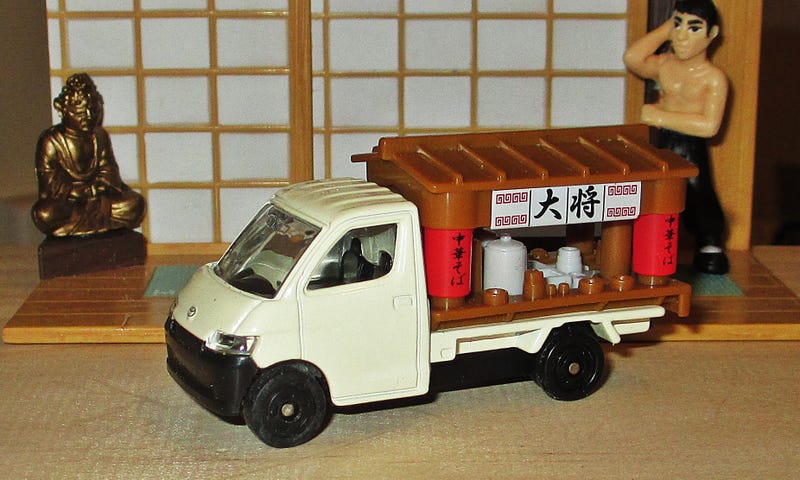 So what is "Tecology" you ask? It's a composite word, mixing "Technology" and "Ecology".
A few years ago, Tomica marketed a line of "Eco Toys" that mixed both. If you can remember far enough back, most major toy makers offered cars with blinking lights and sirens. Usually they operated by pressing down on the suspension of the car, which activated lights and sounds. Majorette had a whole bunch of them, for which they chose the unfortunate name of "Flashers". Matchbox and Tomica had some as well. But they all relied on batteries.
For their eco-friendly version, Tomica chose to use friction motors connected to the wheels that operate the lights on these. All you need to do is roll the cars. They came in blisters - resealable blisters of course, so there is no waste there either! ;-)
Apart from the obvious choices (Police, Ambulance and Fire), Tomica also made one of their little noodle trucks. But what lights up in a noodle truck? Watch the very short video - all will be revealed!
The cars are a Subaru WRX Police car and a Toyota TownAce Noodle Truck.