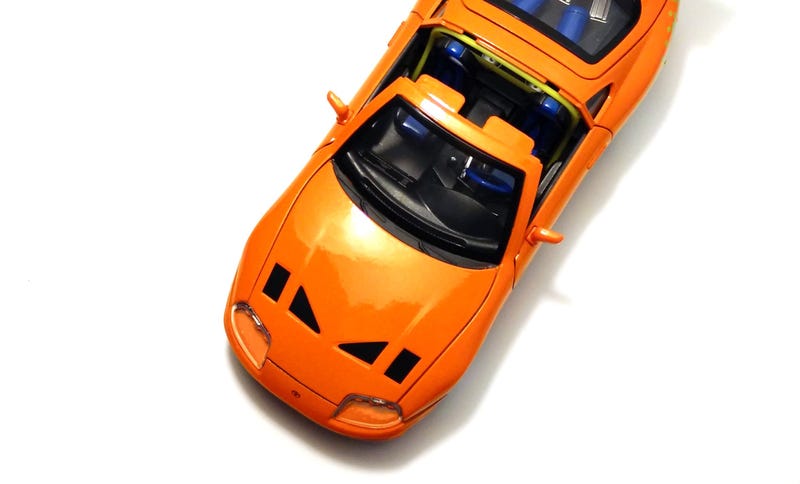 2JZ no $%@#!
As requested by Mr. Madhav.
This is the iconic Toyota Supra from the first Fast & Furious movie, made by Jada in 1/24 scale. It's one of the newer releases, and I was more than happy to pick this up as I'm both a F&F and Supra fan.
The moment I took it out of its packaging, I honestly started regretting this purchase. It's too blingy and the wheels don't have great fit. For about the same money, I realized I could've bought the GL 1/43 version of the same car, which is more detailed and less blingy. Which is exactly what I'll do the next time I find it.