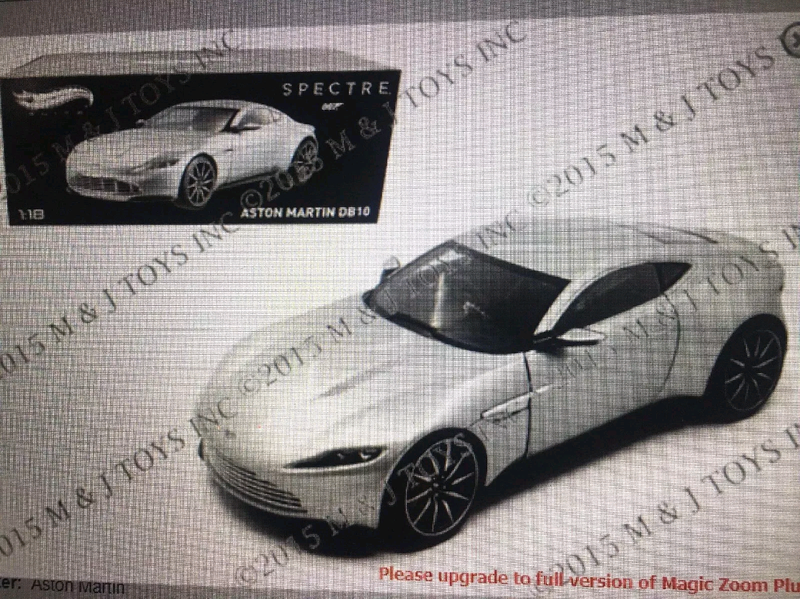 This is an actual eBay listing that I had found for a Hot Wheels Elite Aston Martin DB10. Love this model, but because it's got "James Bond's" name on it, it costs way too much. This one made me laugh.
The red flags:
1. Only one photo
2. Not a photo of the actual model being sold
3. The image does not belong to the seller
4. Clearly this is a phone pic of a monitor
5. This is the description. That's it.
6. The seller has a feedback score of 1.
7. The seller's other items were two floral shirts.
Bonus red flags:
8. The price was about $40 cheaper than the next lowest listing on eBay.
9. The seller accepted my offer of $20 off the asking within minutes.
(I couldn't help myself)
Didn't matter though, turns out it was legit. So yeah, that's how I got this ridiculously cheap, brand new Hot Wheels Elite Aston Martin DB10. I figured I was out $90 until the eBay buyer protection kicked in, but nope! Showed up today.
Everything is intact: mirrors, wheels, shipping straps, and not a scratch!
I guess I'll have to review it for you guys at some point.