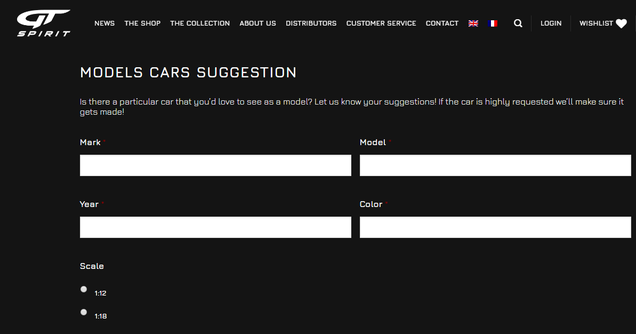 I remember somebody said something along the lines of "And yet no one will make an AW11 MR2 for poor [guy who collects 1:18 instead of 1:1 because he's not a Walton]. " Well apparently GT Spirit has a Model Car Suggestion page!

The AW11 MR2 falls more in line with Ottomobile but why not give it a try? And some time ago before I joined LaLD, I believe I also read about there not being a stock version of the FC3S RX-7 in 1:18. That would be nice to see too.
I have yet to submit a suggestion since I'm not sure what color to suggest.