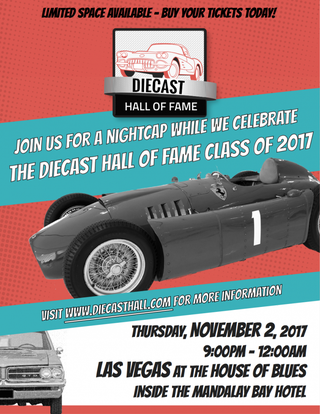 Have you guys heard of that big diecast event that goes on in Las Vegas called the Diecast Hall of Fame? The event where some of the top collectors and brands gather for a night of fun? Well we've partnered with them this year! If anyone here would like to attend, you can buy tickets here. All net proceeds will go to the There With Care foundation which helps families during times of medical crisis. If you do attend, you'll receive a special M2 event model (which so far as I can tell has not been revealed yet!)
If you wish to make a nomination in any of the awards categories, you can do so here but there is only one more week to make nominations.
We here at LaLD are honored to be a partner of such a wonderful event this year. Happy Collecting!