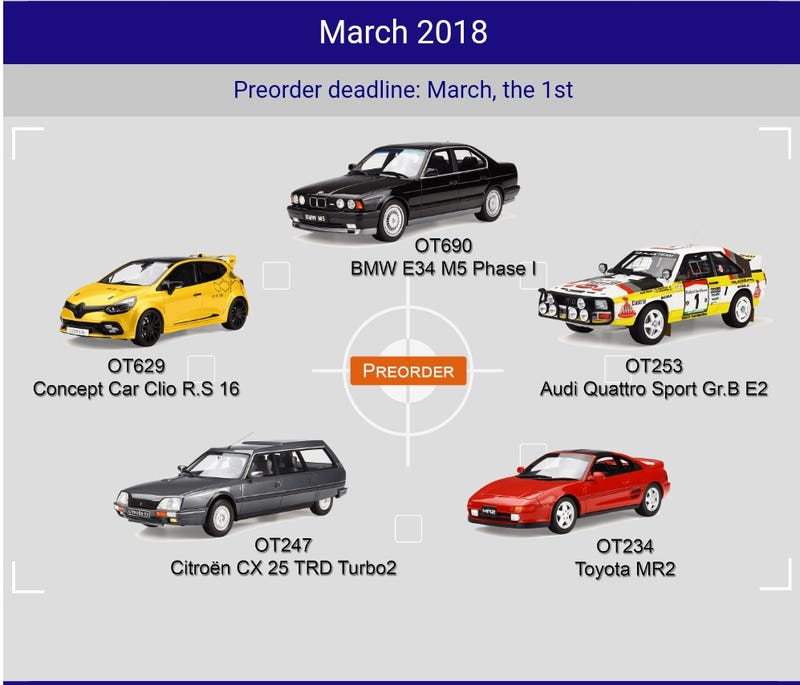 I made the mistake of signing up for Otto's newsletter. Their March and April pre-orders dropped yesterday. You know I'ma get me an MR2. Also can't say know to an E34 M5 with Style 20's! Sure it's not as cool as their original release in Techno Violet, but those are crazy expensive these days.
Maybe I'll get 2 as an investment 😎
https://club-ottomobile.com/en/13-march
Thankfully, nothing caught my eye for April!