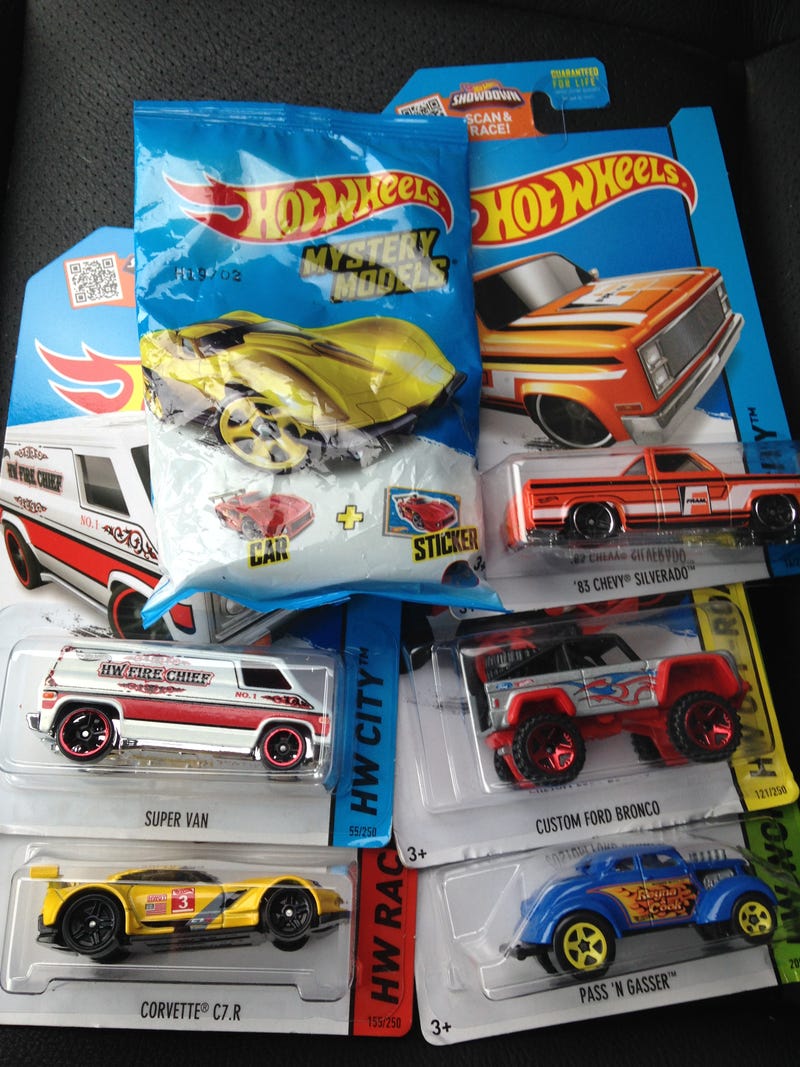 Ran over to Walmart on my lunch break to see if they restocked any of the mystery bags, they didn't, but I grabbed another Chrysler 300 for a project I'm working on anyway.
While I was there, I spotted the others pictured up there. Haven't seen this van around here before. Might use it for a project or as trade bait, same goes for the Fram Silverado.

Had to get the Bronco. Looks awesome and they actually put a spare on it that matches the other wheels!
The 'Vette and gasser I had to. The 'Vette is just a great casting, and the gasser has great detail to its engine. I might strip it for other projects or detail it, I haven't decided yet.