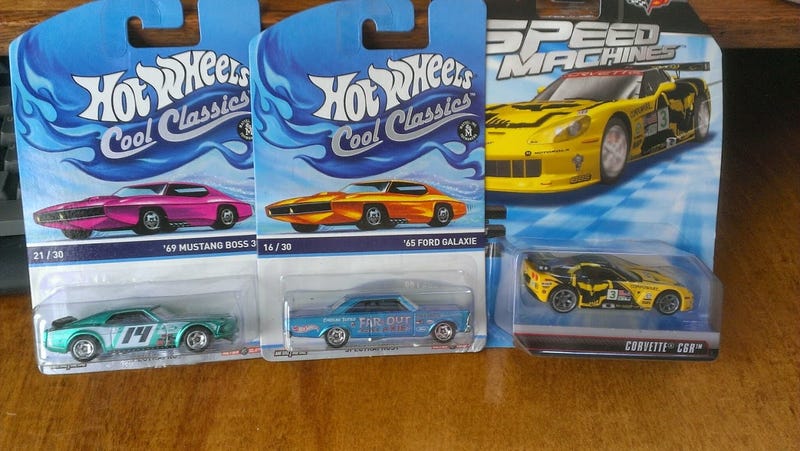 The mail came a little while ago containing 2 eagerly awaited packages. In my Cool Classics post last week, I mentioned that I was still looking for the Galaxie. Enginerrrrrrrrr hooked me up with both the Galaxie and the Boss Mustang (which I clearly needed, since my Cool Classics rainbow is was missing green). Thanks dude!
To be honest, the Boss wasn't really on my radar as a car that I needed as Mustangs are a sometimes car for me, but now that I've got this in hand, I think it's great. The color is fantastic in person.
The Galaxie is everything I hoped for and more. Dat Spectrafrost.
Now this has been one of my grails for quite some time. I love everything about the 1:1 car and have 2 others of this casting but needed the Compuware livery. Problem is, while they show up on eBay from time to time, they always have ridiculous Buy It Now prices (usually $60-$100, maybe $35 on a good day). I've bid on a couple, but been outbid. This one showed up with a reasonable starting bid and I was the only bidder. Go figure. But now I have it and it is so freaking cool!
Expect to see all of these DLMed in the near future.